/NotN - Hacking Escape Room/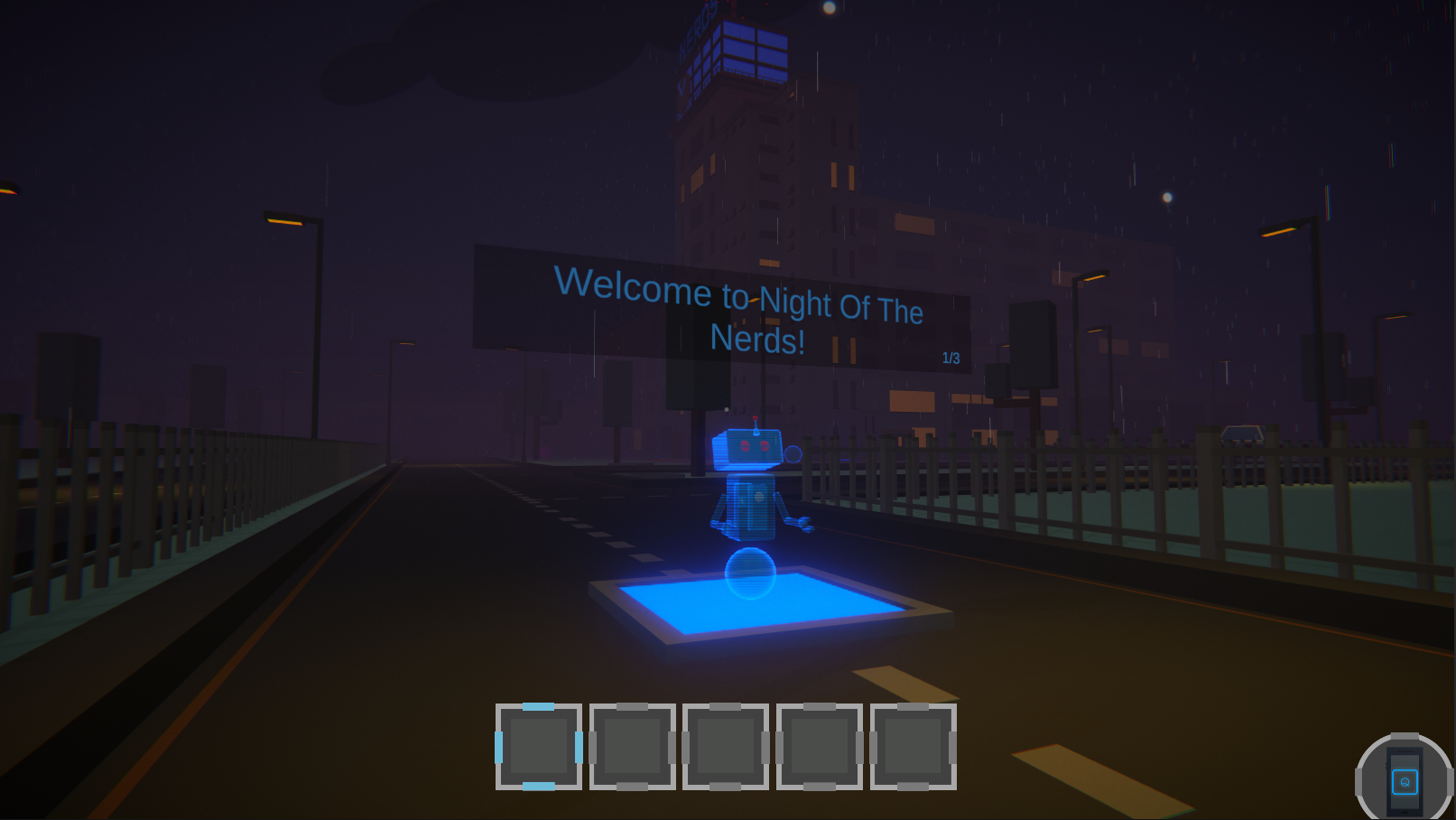 Description:
Night of the Nerds is a yearly tech event held in Eindhoven to show teens all kinds of technology related things.
For their next edition, they want to have an multiplayer escape room that teaches you some things about hacking and cybercrime.
For this game I created a robot NPC and a puzzle using beacons and jammers.
I connected this to other puzzles designed by various Fontys game design students.
This game is only playable at Night of the Nerds.
×