/Therimoire/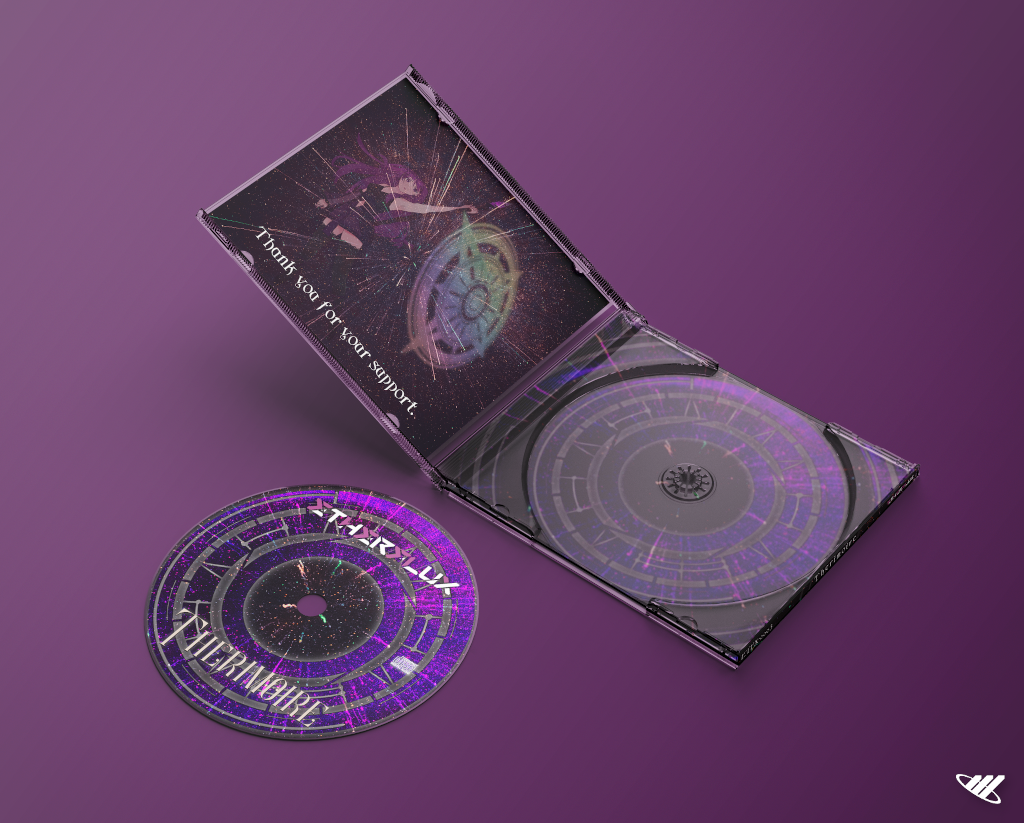 Description:
Therimoire is Etherflux' third group album. The theme is magic.
Every song on the album represents some magical thing, from spells to potions to prayers. For this MM and I created some magical circles.
I created a vibrant magical crystal for the staff, while MM drew Ether-chan like a witch.
I also created a promotional crossfade video and a full jewel-case design.
Check out the album here.
×